22–02 Saturday
Deviant:
Mark Knekelhuis
Lulu
Kaya & Raphael Kosmos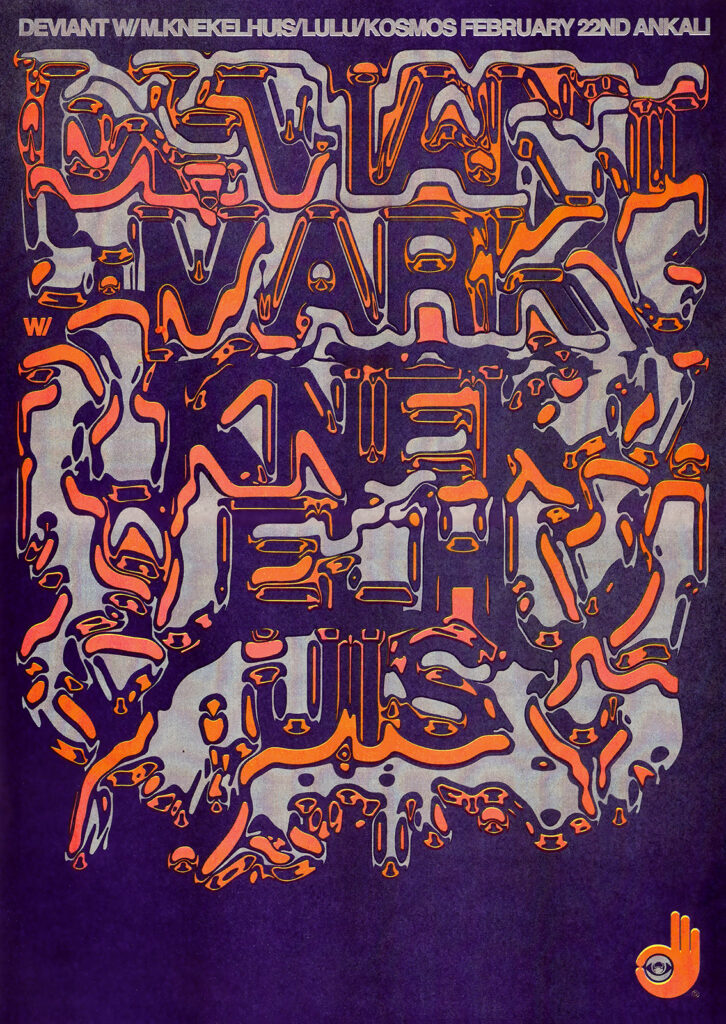 Mark Knekelhuis is a self-made, multifaceted music connoisseur. Head honcho of one of the most veneered contemporary underground labels, his homonymous Knekelhuis, Mark's musical taste undoubtedly spans in every possible direction. With a background in the most caustic of punks, his mixes are a narrative blend of human emotions with all their possible voices.
Lulu's all-goes-in mixing is restless. Combining influences from every corner of the world, from dark dancehall to chugged down oriental delicacies, listening to her is an unique and body-energizing experience.
Wrapping up the night, local hero Raphael Kosmos (Endless Illusion) will play b2b with our resident Kaya (Deviant).
Better make sure you know where the fire extuinguishers are placed 'cause the dancefloor will be burning.
LIMITED AMOUNT OF PRE-SALE TICKETS AVAILABLE VIA TICKET LINK.
TICKETS WILL ALSO BE AVAILABLE AT THE DOOR.
PLEASE READ OUR HOUSE RULES BEFORE YOUR VISIT.