Digging through January
It's always quite hard to get back to the rhythm of the daily life after the Christmas and New Year's celebrations, but we have some work to do. It might take few more minutes than usual, but it's going to be really worth your time. Dig in with the favourites of Laura Odin, our nightmanager, and obviously a serious and proper music fan, who knows her stuff. Hopefully she'll help you with your kick off.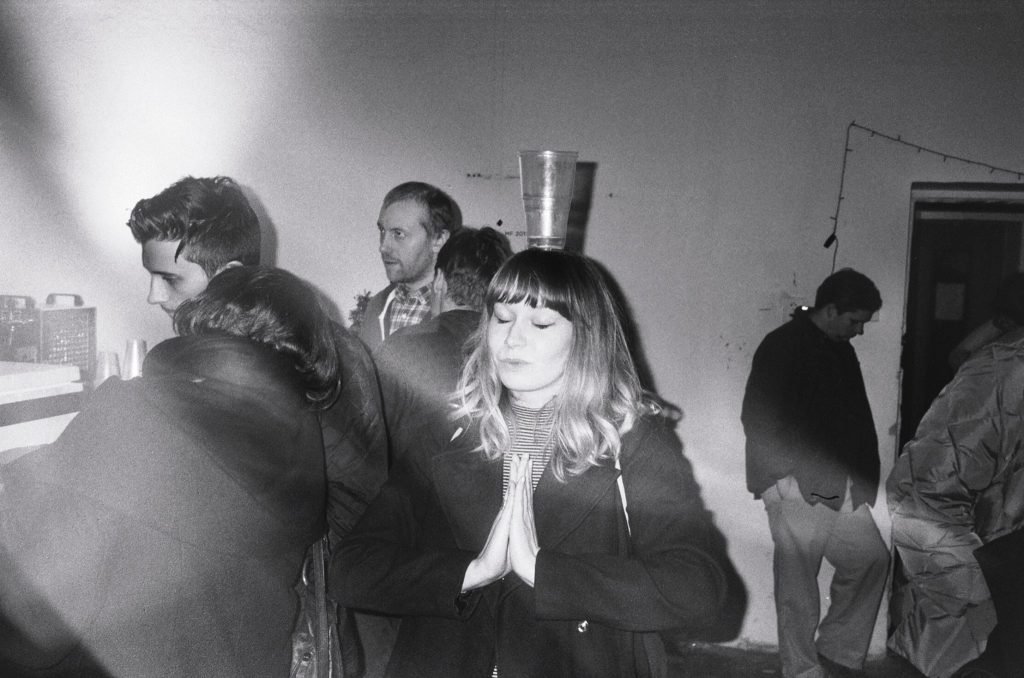 Photo by Irwin Barbé
Words by: Laura Odin
Thu 03 Jan 2019
We all have a soft spot for Gerd Janson. A specialist of upbeat, disco house sounds, his smile just radiates positivity. I invite you to check out his groovy collaboration with Krystal Klear for the Dekmantel podcast.
But the set I really want to share with you is this b2b with Ata. Simple but efficient, the ethereal and candid vocals at 1:28:10 are all I need to carry me through the day.

Do not miss Eva Porating – the latest addition to Ankali's increasingly impressive panel of residents will be closing the night.
After a prolonged hiatus, Dietl Archive returned to the delight of all last November with a breathtaking, atmospheric evening with other-worldly guest Andrea Belfi. After Husův sbor and Hlavní nádraží, I cannot wait to see how they will transform the space and make Ankali their own.
Photo by Jonáš Verešpej
Jan and Fred bring us one of the strongest lineups of this month. Archivist is coming to Prague for the first time, which is beyond exciting. I've been following the progression of the Seattle-based collective secondnature closely, and there are already more than a few friends' carefully crafted gems to be found on their label. As soon as I got my hands on Archivist & Fugal's Undertow EP, I fell in love – you will too.
The aforementioned EP figures on the comprehensive list of Monument's favorite releases of 2018. The Monument events are earning momentum in Scandinavia, and VBC is regularly part of their lineups. Prepare to dance the night away, as with his dubby, sometimes acid tendencies there will probably be no respite either. I have heard of him in the French scene through his participation in the growing Vallée Electrique, an experimental electronic music festival with an environmental ethos.
This looks fun. From the accurately-named label Music From Memory, Jamie Tiller's sets seem filled with well-dug up tunes with chill, classic house undertones. Can you picture yourself in the hypnagogic state of consciousness, fanning yourself on the divan during last summer's heatwave? I sure can.


Here is also a great selection Jamie Tiller compiled with Raphaël Top Secret, our guest for the former New Year celebration.
PSJ will be there to open the festivities. Speaking of opening, you can now stop by PSJ and Moreti's new bar, the airy Luft in Letna, where you'll be able to flick through their selection of vinyls while sipping on a beer or coffee.
The latest EP of Wanderwelle, Gathering of the Ancient Spirits, is inspired by the mystical, radiantly colorful exotic landscapes of Paul Gauguin's paintings – for this live show, expect beautiful field recordings and droney sounds that will transport you into a real synesthetic adventure. Have a listen at this lovely experimental track composed solely using the Roland Juno-106.
You can also count on residents Alfred Czital and fleika to contribute their fair share of atmospheric wonder.
After the renowned Salon des Amateurs in Düsseldorf recently closed its doors a couple months ago, resident Tolouse Low Trax will hopefully rock us with his rough but hypnotic selection of sounds. Slow, low and efficient beats make for the intriguing, mesmerizing nature of this release on Antinote.
I also encourage you to discover his other projects, Kreidler and Toresch. The latter's release Essen Für Alle, on Vladimir Ivkovic's label Offen Music is really worth mentioning.
On this occasion, Raphael Kosmos and Exhausted Modern of Endless Illusion are back in Ankali for a promising B2B.
Dark and intense with a zest of acid, here's how Zesknel is serving it. The atmosphere in the footage I have found of his sets makes me wish I hadn't been to young to attend an underground rave in the 90s. Here's one of my favorite tracks of his along with Noom1 on Bassiani's first release – I'm really into these flying saucer sounds.
Throwback to when Polygon invited Karenn, Pariah and Blawan's project 4 years ago (yes, 4). After dabbling with so many different genres ranging from R&B samples to garage, Pariah's long-awaited album on Houndstooth took me by surpise: fluttering, melodious and dreamy sounds, it reminds me almost of some Huerco S. stuff.
Or maybe it's just this artwork? It's most likely not what he will play on the 25th, but I like it a lot.
26–1–2019 Kosmospiel with Yaleesa Hall, Losko, Motch & Winkler
Here's a last one and let's wrap this up. The Kosmospiel guys are bringing the mysterious Yaleesa Hall from the Will & Ink label to Ankali. Thumping kicks and strange house beats, prepare for a raw yet playful atmosphere.